Post by Q3 on Jan 19, 2013 3:52:45 GMT -5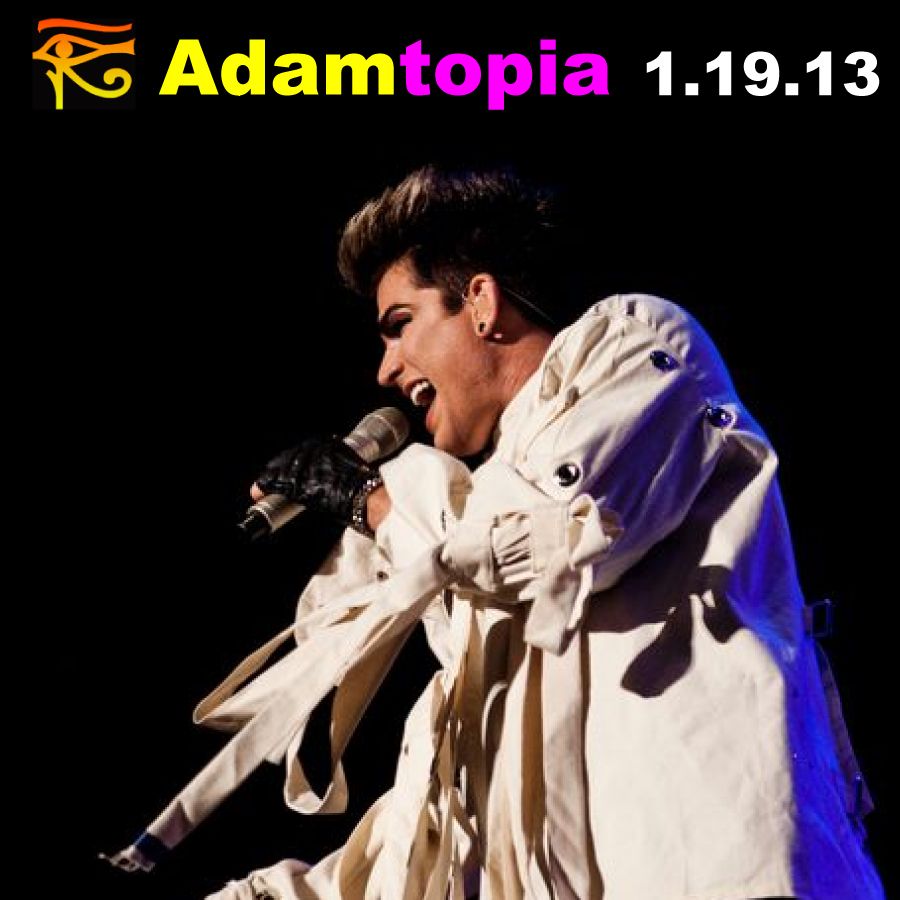 Adam Lambert performs live in Johannesburg. Image by: NikitaRamkissoon
Q3, "Are the changes to Adamtopia making you Cuckoo?"
What's new at Adamtopia?

Like you didn't already notice it has changed!
1.19.2013 by Q3
You may notice some things are different here.

 I will be restoring some of the missing,special Adamtopia "stuff" over the weekend. In the meantime, here is some information about what is new.
There are a few bugs that still need to be worked out,including:
1. Your mailbox will have 1 piece of mail when it is empty. You can fix this. Just click on the balloon on your mailbox, and on the drop-downs in the upper right, select ALL, then in ACTIONS select MARK AS READ. It should go away.


2. Smileys will be restored later today. I am also working on putting birthdays on the calendar, and location and gender on the profiles.


3. I will restore all of our skins so they work properly tomorrow and Monday. It will take some time.
4. There are a few other things that I need to fix but I will get it all worked out over the weekend.

Now for the COOL stuff
There are a lot of new great things that will make posting more fun – but it may take a bit of time to get used to.
Here are a few of the changes:
Check out the new sections in the header.
There is a great new SEARCH function – it will make it much easier to find things here.

You can BOOKMARK you favorite threads.
There are some new things in PROFILE. One important one is you can now opt to periodically SAVE DRAFTS of your comments while you write them. Go to PROFILE/EDIT SETTINGS. Scroll down to "Enable Drafts", select YES than SAVE, and the forum will save your posts periodically during creation.

Q: Where did PREVIEW go?

Instead of the old PREVIEW function, in the reply box just click on the tab labeled "Visual" and you will see your post like it will appear. If you click on the BB Code tab, you will see all of the BB (Bulletin Board) code just like on the old version. You can just stay on Visual and you has a preview while you create your post.
Q: Where did the time and date posted go?
The time and date posted will automatically appear when a post is 24 hours old, until then, the posts will have the minutes or hours since they were posted. (Like Twitter, most blogs and most news sites.)
ETA: Thanks to Cassie who pointed out that the exact time shows up if you you place your cursor
over the bolded time posted (i.e. 15 minutes ago, 2 hours ago, etc).

Q: The Quick Link drop-down is gone?
No, it is just more elegantly designed and more powerful. Put your cursor over the navigation arrow-bar in the upper left corner of the site and it will appear. Click of the section you want to go to. When you move your mouse over the sections, the sub-sections will show up and tell you where you have new, unread posts.
New Buttons on the Reply Command Bar
These new buttons are shown below:
Most of these new buttons are self explanatory but a few have great new stuff.
Add a Photo: Click on the icon of a photo.
Paste the link starting with http:// in the space that starts with http:// .

Here is an example -- this direct link: i770.photobucket.com/albums/xx348/Quu3/Adamtopia/Adam-Lambert-Knife.jpg

Is this picture: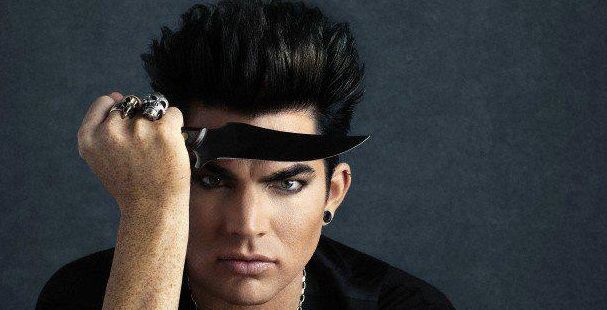 OR you can post the link that starts with
into the post and it will work.
I am still working on the easy upload option and will fix this shortly.
You can now embed all kinds of videos here
No more waiting for it to be uploaded to YouTube!!

YouTube videos will embed automatically, just post the link.
You can use the Video button in the toolbar to post videos from all of these supported Video Sites:
• College Humor
• Daily Motion
• Gametrailers.com
• Justin.tv
• Meta Cafe
• MySpace videos
• UStream
• Veoh
• Vimeo
• YouTube
PLUS you can embed ANY direct link to .wmv / .avi / .mpg /.mov
So if you upload a video to Photobucket or another hosting site, you can embed it here!
Links in copy

When you copy something, the embedded links will appear in youpost. Here is an example from Adam's wiki page the I copied and pasted. All the links and footnotes work!
Citing influence from various artists and genres, Lambert has a flamboyant, theatrical and androgynous performance style, and a powerful, technically skilled
[15]
tenor
voice with multi-octave range.
[16]
[17]
He has received numerous awards and nominations, including a
Grammy Award
nomination for
Best Male Pop Vocal Performance
in 2011.
[18]
By April 2012 his first album had sold nearly two million copies worldwide
[19]
and 4.2 million singles worldwide as of January 2011.
[20]
The Times
identified Lambert as the first openly gay mainstream
pop artist
to launch a career on a
major label
in the U.S.
[21]
More things you can do
Most BB Commands will work on this forum. Here is an excellent list of commands you can use: wiki.simplemachines.org/smf/Basic_Bulletin_Board_Codes

Energy Music Radio --
The official global radio station of Adamtopia

tunein.com/radio/Energy-Music-Radio-s188621/

(works with no need to download on all browsers)

Soaked brought over the following info about Energy Music Radio:

Some one posted this link on twitter yesterday:

*UPDATED* ENERGY RADIO UK playing Adam!!! and WHY they are supporting Adam: www.adamofficial.com/ca/node/2225922


From Matthew Pantrey (via email)
, Energy Music Radio

"Here at Energy Music Radio we aim to please all listeners that tune in to our station alongside the huge amount of support we have received from fans of Adam Lambert around the world, it really is fantastic.

We are often asked questions about our music, our DJs and the station in general our answer is simple, Energy Music Radio have a real passion for music, in fact some might say we are fanatical about the music we play.

Energy Music Radio was thought of back in 2009 when most stations around the world were playing the same tracks back to back or on a limited playlist of around 100 songs by chosen artists that were current and popular.

Shaun Potter, Energy Music Radio, CEO decided to make a difference and open up the airwaves with little to no playlists meaning you the listener get's 100% variety guaranteed all of the time. This ensures that new artists such as Adam Lambert and other new starters have a platform to perform and can be heard without restrictions of a commercial station.

Energy Music Radio has come along way since then with listening available 24/7 365 year via the Internet around the world, on your mobile, In the car and via Tune in Radio app on most mobile devices.

So in summary our Music revolves around YOU and what YOU want to hear.

Energy Music Radio targets it's self at an audience between 18-40 with an average daily listener count over 400 individual streams running and this is increasing daily with interest from all over the word. Energy Music Radio offers access via our web pages 24 hours a day to request tracks internationally or via text or online request.

Our current support for Adam Lambert comes from a huge amount of interest shown in his music, as I am sure you will agree it is fresh and vibrant and complements the type of music Energy Music Radio aims to play. Adam is a young talented singer who has strong believes in himself and his music and has received a huge amount of air play from Energy Music Radio. We are happy to deliver this to you the fans and listeners in various track on a daily basis.

We are currently working on a special featured show for Adam's fans in the near future and further details of this will be exclusively revealed via the Energy Music Radio Webpages and Twitter and Facebook feeds in due course. I can however confirm that Energy Music Radio is hoping to air this show in the near future.

Best regards
Matthew Pantrey
Energy Music Radio

Help Adamtopia win up to 1,000,000 ad free page views
Like Proboards on Facebook and list ATop as your forum!!
Go here:
www.facebook.com/ProBoardsFreeForums/app_573218539359459
Hit the Like button.
Enter:
ATOP.proboards.com
in the box.
Click the "Open Beta Earn Points" button/icon
Get your friends to help because we need lots of people to help so we win!!
*****
Mark your calendar – ATop celebrates Adam's birthday on January 29, 2013
1.15.13 by Q3
It's been a long time since we've had a party thread – I mean a real party thread. Well get ready. Cause on January 29, 2013, we're going to have the biggest and best one ever to celebrate Adam's birthday! Stay tuned for details. Get your dancing shoes ready. Get your Adam music, GIFs, photos and well anything else you can imagine ready.
And if you are interested in helping with the festivities, send me a PM.
Give the Gift of Music to Celebrate Adam's 31st Birthday
Thanks to Momtomany who inspired me. I have chosen her ATop AVI to grace the DonorsChoose.org page.
I have set up a Giving Page at DonorsChoose.org to celebrate Adam's 31st birthday and to help support low-income classrooms on DonorsChoose.org.  And I'm inviting you to help support it! Do not worry if you cannot afford to give money, because this will be a fan community gift.
DonorsChoose.org is an online charity connecting individuals, like you, to classrooms in need.  The average public school teacher spends $500 - $700 on classroom supplies out of his/her own pocket, and students still go without critical supplies they need to learn.  So this website is great, because teachers can post requests, like books, microscopes, art supplies, even field trips to the zoo, and you can help fund them.
You can visit this Giving Page,
www.donorschoose.org/taf-gp/276504
, to make a donation.  Thanks in advance for your support!
Pass it on – Tweeter example --- Celebrate @adamlambert 31st birthday on @donorschoose 
www.donorschoose.org/donors/viewChallenge.html?id=276504
For more ways to join the celebration, read on.Let's make his 31st Birthday ROCK!!
"Think Global, Act Local"
1.16.13 by Q3
Inspired by the post from Avari 1.15.13:
RE: Adam's birthday
I prefer to "think globally, act locally", so I'll make a donation inspired by Adam, on Adam's birthday, to a local cause that I think Adam would endorse. There has been a lot of attention in my city to the need for better safeguards, supports, etc to help children & teenagers in crisis as a result of bullying, mental illness and other factors. Last year the 15 year old son of my local city councilor took his own life. This young teenager was gay, troubled, bullied and suffering from depression. Jamie's family has asked for donations to be provided to the Ottawa Youth Services Bureau, and that's what I'll do.
This is a cause dear to my own heart, and I think Adam would approve.
A local news story from October 2012
www.ottawacitizen.com/news/Jamie+Hubley+then/7382542/story.html
And it gave me an idea – when you put together all the things that Adam has inspired us to do, it is a glittery mosaic. I am going to create a digital mosaic for Adam's birthday composed of the DonorsChoose.org projects members support plus other actions Members do to celebrate his 31st birthday. So check out the "Adam's 31st Birthday Digital Mosaic Project" here:
adamtopia.com/index.cgi?board=daily&action=display&thread=1319
• If you choose to donate to DonorsChoose.org I will include every project that we contribute.
• If you donate or support a local cause, post about it and I will include. It would be very helpful to include a photo.
• Be creative. You can do anything that is for someone else. Someone in my office did a random act of kindness for all or our departments. He kicked off the New Year by cleaning out 9 refrigerators all across the college. (Can you imagine how bad the refrigerators might be in University departments?) It was simple, useful and a delightful surprise. If you do something that is time, figure out the value of your time and include that in your post. Time is also currency.
The whole idea is to take an action that will make a difference -- and then put them all together and make that our gift for his birthday!
My plan is to load this digital mosaic onto a CD and package it in a special way. If you have any ideal on how to package it, post it in the thread. We just need to keep it mailable so I can send it to him. I will set it up so we can also Tweet him a link.
****
Upcoming Events
Check the Adamtopia calendar for more events and links to more info.
January 29, 2013: Adam Lambert's 31st Birthday celebration.
January 31, 2013: Adam receives Unity Award and performs at
We Are Family Foundation 2012 Celebration Gala 2.0
New York City. More info:
www.wearefamilyfoundation.org/events/2012-celebration-gala
The Non-Tour
| | | | | |
| --- | --- | --- | --- | --- |
| Date | Status | Location | Venue | Estimated Capacity |
| 31-Dec-12 | Sold Out | Nusa Dua, Bali | Grand Ballroom, Mulia Resort | 2,000 |
| 4-Jan-13 | Private Event | HCMC, Vietnam | Nguyen du Sport Centre | up to 3,000 |
| 17-Feb-13 | Confirmed | Seoul, South Korea | AX Kroea | 3,090 |
| 19-Feb-13 | Sold Out | Tokyo, Japan | Shibyua, Kokaidou | 2,084 |
| 20-Feb-13 | Sold Out | Tokyo, Japan | Shibyua, Kokaidou | 2,084 |
| 21-Feb-13 | Confirmed | Tokyo, Japan | Shibyua, Kokaidou | 2,084 |
| 23-Feb-13 | Confirmed | Kanazawa, Japan | Kanazawa City Hall | 900 |
| 25-Feb-13 | Confirmed | Nagoya, Japan | Club Diamond Hall | 800 |
| 26-Feb-13 | Confirmed | Osaka, Japan | Mamba Hatch | 1,500 |
| 01-Mar-13 | Confirmed | SM City North Edsa, Philippines | Sky Dome | 1,500 |
| 03-Mar-13 | Confirmed | Shanghai, China | Mercedes-Benz Arena | depends on configuration, apx. 5,000 |
| 05-Mar-13 | Confirmed | Kowloon Bay, Kowloon, Hong Kong | Star Hall | 3,600 |
| 08-Mar-13 | Confirmed | Singapore | The Star Theater | 5,000 |
| 10-Mar-13 | Confirmed | Jakarta, Indonesia | Skenoo Exhibition Hall, Gandaria City | 5,000 |
| 15-Mar-13 | Confirmed | Minsk, Belarus | TBD | TBD |
| 16-Mar-13 | Confirmed | Moscow, Russia | Crocus City Concert Hall | 6,200 |
| 18-Mar-13 | Confirmed | Kiev, Ukraine | Kyiv Palace of Sports | 10,000 |
| 20-Mar-13 | Confirmed | St. Petersburg, Russia | Ice Palace | 12,000 |
| 22-Mar-13 | Confirmed | Helsinki, Finland | Hartwall Arena | 13,000 |
January 27, 2013 Hennessy Artistry of Mixing (Adam Lambert, Aurea, Nemesis and Mayday) premieres on MTV Asia 
bit.ly/U9laIg  
Alternate link:
www.mtv.com.tw/hennessyartistry
Every Saturday from New Zealand -- Adam Lambert Hour -- Live 5:00PM EDT US.
Link:
theflea.co.nz/
Check out the ALH page for podcast of previous shows.
This is the only weekly Adam Lambert show in the world.
Adamtopia News Thread NewsAdamtopia Daily News & Information thread is not the place for birthday greetings unless you post on page one. Please post birthday greetings in the Member News Section or send a PM. Two members have been designated to post birthday greetings whenever they get here -- our Confectioner Extraordinaire (Reihmer) and our Humorist (soeulmate).
Member News thread.
adamtopia.com/index.cgi?board=membernews
The full explanation can be found here:
adamtopia.com/index.cgi?board=daily&action=display&thread=941&page=1

Please keep the news focused on Adam news. Please try to follow all the site guidelines. And most importantly, stay glittery and golden.
Help Keep Adamtopia a Great Place
Adamtopia is a labor of love -- meaning no one makes any money on this site. So our staff are all volunteers. Be nice to the moderators, they make this forum a pleasant place
We don't have a lot of rules here but they are essential. Just as a reminder...
The Adamtopia guidelines are quite simple. To be a member of Adamtopia...

1. You must be an Adam fan.

2. You must be respectful of other members. Feel free to express your opinion, but be glitterier and golden.

3. Strive to be funny, entertaining or informative when you post. Avoid posting something that has already been posted.

4. Never question anyone's right to post, the appropriateness of a topic or define the proper way for an Adam fan or Adamtopia Member to behave. Let the moderators do their job.

More rules will be added if the need arises but, if everyone follows these rules, we will not need a lot of rules.